A step by step guide teaching you to submit your assignment on Sakai
While in your Sakai site…
Find your submission area and select or input your assignment
In the left-hand menu, choose the button that says Assignments and click on the title of the assignment that you would like to start.
After picking your assignment, you can either type your submission in the empty text box, or you can upload a document from your computer's local files to attach to the assignment.

If you decide to upload a file from your computer, you would press the browse button under the word "Attachments," choose your desired file and press open when prompted.
Preparing to submit
After you decide that you are satisfied with your assignment, you may press submit to send to your professor for grading, preview to get a look at what your assignment would look like before you submit it, or save it as a draft for later editing.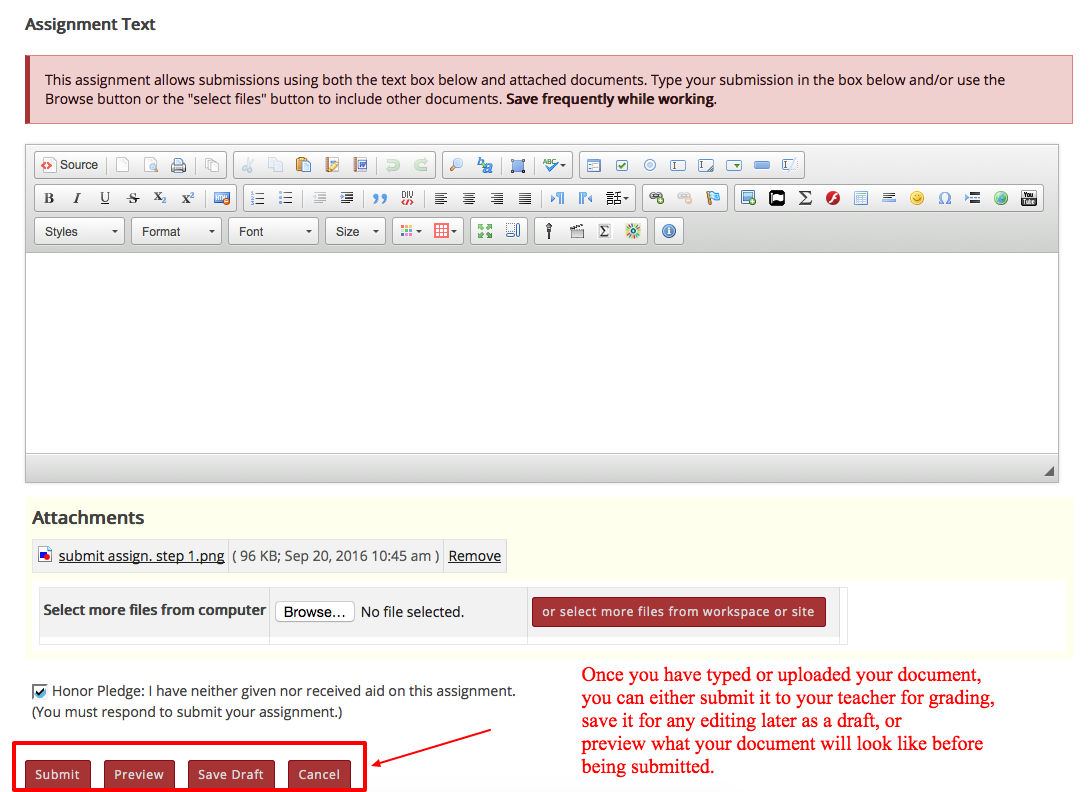 Confirmation
After you click submit, you will be taken to a submission confirmation page showing you a summary of your submission and a submission ID to reaffirm your assignment has been sent off for grading. You will also receive a confirmation email.